Night study 3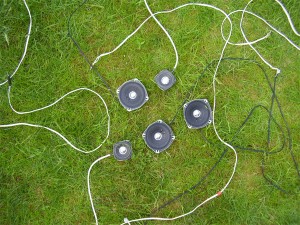 Description
Night study 3 (2017)
.
'Melancholy were the sounds on a winter's night'
Virginia Woolf: Jacob's Room.
.
This piece is the last of three works exploring real and imaginary nocturnal soundscapes. The idea behind the work work is inspired on the intricate rhythmic and timbral relationships found in the performance of traditional Balinese and Javanese gamelan music. The composition is structured as an aural journey created using mostly re-synthesised gamelan samples carefully blended and contrasted with field recordings carried out in public roads and wildlife locations in Chile, Kenya and Mexico.
.
This work will be premiered in 2018 and will be included in a new CD release by the British label Sargasso.
Please find below a 48 kHz, 24 bit mix of the piece.